Swiss care worker 'sexually abused 114 people'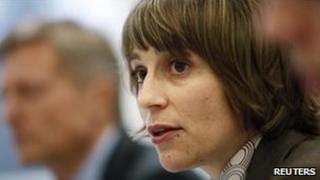 A Swiss male social worker has confessed to abusing 114 children and disabled adults in care homes over three decades, prosecutors say.
The unnamed man, 54, who worked in nine care homes, also admitted to eight cases of attempted abuse, most of them taking place in the Bern area.
An investigation was launched after two of his alleged victims reported him.
A Bern police official said evidence against the man included photos and videos recording the abuse.
"One of the central questions of this investigation is how such levels of abuse could go undetected for so long," said Gabriele Berger, head of Bern police's special investigations unit.
The man had been investigated over allegations of sexual abuse in 2003 but that inquiry was dropped due to conflicting evidence, she said, adding that it would now be reopened.
According to Swiss news agency ATS, the 2003 case related to a mentally disabled girl of 13, who had made a complaint.
'Co-operating'
The alleged abuser is a native of the Oberland, the higher part of the Bern canton.
He was arrested in April last year after two disabled men living in a nursing home told their parents they had had sexual contact with a man, police said.
Of the nine care homes in which he worked, seven are said to be in the Bern area, another elsewhere in Switzerland and one in Germany.
The care worker is said by Swiss officials to be co-operating willingly with the investigation.
According to ATS, most of his alleged victims were physically or mentally disabled young men, but they also included some women.
He is also said to have abused children of staff members at some of the homes.
The youngest was aged one at the time of the alleged crime.