EU sees alarming innovation gap for European firms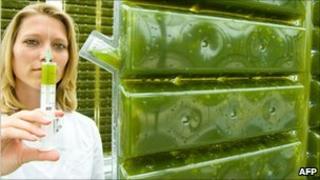 Europe faces an "innovation emergency" because its businesses are falling behind US and Japanese rivals in terms of investment and new patents, the European Commission says.
Businesses in Brazil and China are also catching up fast with rivals in the EU, the Commission's data shows.
Sweden is top for innovation in the 27-nation EU, closely followed by Denmark, Finland and Germany, with the UK fifth.
The data is collated in a new "Innovation Union Scoreboard 2010".
The scoreboard, using a variety of research and innovation-related indicators, "highlights the innovation emergency in Europe", EU Research, Innovation and Science Commissioner Maire Geoghegan-Quinn said.
The scoreboard compares performance in areas such as research systems, funding for innovation, business investments and use of intellectual assets.
Addressing patent problem
The Commission says one of Europe's biggest weaknesses is in generating revenue from high-impact patents, that is, those that make significant returns for companies in global markets.
The EU needs to improve the functioning of its internal market for protected knowledge, the Commission says.
The dynamism of Chinese firms in particular means that China "continues rapidly to narrow its performance gap with the EU", the statement adds.
However, the report on Tuesday said the EU was outperforming the US in public research and development spending and exports of knowledge-intensive services.
Last November the Commission backed a move by a group of EU countries to launch a simplified and cheaper European patent system.
Translation costs make patents in the EU much more expensive than US patents.
Germany, the UK and several other countries want a fast-track deal on patents under the "enhanced co-operation" procedure. The mechanism enables nine or more EU countries to push ahead with a measure, even if it has not been agreed by all 27.