EU studies Kosovo 'organ traffic' allegations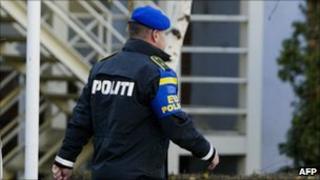 The EU mission in Kosovo has begun investigating allegations that Kosovo Liberation Army (KLA) rebels engaged in organ trafficking.
"Eulex prosecutors have opened a preliminary investigation," the EU rule of law mission (Eulex) said.
On Tuesday the Council of Europe, a human rights watchdog, approved a report by its investigator, Dick Marty.
Organs were taken from prisoners killed by the KLA after the 1999 war against Serb forces, Mr Marty alleged.
He accused a KLA faction led by Kosovo Prime Minister Hashim Thaci of involvement in organised crime, including organ trafficking.
Mr Thaci strongly denies the allegations.
Eulex said it took the allegations "very seriously" and was ready to "handle the judicial follow-up".
"Eulex calls on all relevant organisations and individuals, including Dick Marty, to present what evidence they have...
"We understand concerns about witness protection in the region but we have full confidence in our own witness protection unit," the statement said.
The Council of Europe's parliamentary assembly called for international and Albanian investigations into crimes committed in the aftermath of the Kosovo conflict, including "numerous indications" that organs were removed from the bodies of prisoners held by the KLA on Albanian territory.
Swiss senator Dick Marty's report, published last month, claims witnesses were silenced and paid off by members of the Drenica Group, a faction within the KLA, whose members allegedly engaged in organ trafficking, as well as heroin smuggling and assassinations.
The group's leader is named as Mr Thaci, then the KLA's political chief.
Mr Marty said he had never claimed Mr Thaci was directly involved in organ-trafficking, but added that "it [was] hard to believe that he never heard anything being said".