Russia airport bomb: Lives cut short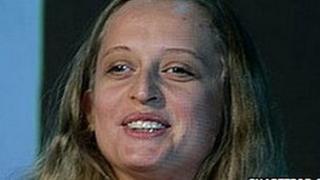 Poignant details have emerged about the 35 people killed in the Moscow airport bombing, which left more than 100 others wounded.
As a visitor to Moscow, I remember being impressed by the scanners put up on the entrances to Domodedovo after the bloody summer of 2004, when two bombs were smuggled on to jets at the airport, exploding in mid-air.
Before this Monday, I had never given a second thought to the vulnerability of the arrivals area at airports, not at Heathrow or anywhere else.
You will always be "met" at Moscow's busiest airport, either by someone you expect or by the ubiquitous taxi drivers offering "a cheap ride to city". By a horrible irony, the slang term for an unlicensed cabbie in Moscow is a "bomber" (Russian: bombil).
On Monday, passengers were "met by a terrorist", as one Moscow newspaper put it. He reportedly shouted "I'll kill you all" before setting off explosives.
Ten plays
Anna Yablonskaya's thoughts as she arrived from Odessa would have been, in part, on the joy of the literary prize she was about to collect in Moscow, according to a journalist expecting her.
The Ukrainian writer, real name Anna Mashutina, was killed at the age of 29.
With her death, the Russian-speaking world lost a prolific dramatist at a lean time for Russian theatre.
Writing in the UK's Guardian newspaper, a friend, Natalia Antonova, said: "She wrote about family life, love and sex. Never the type to try to shock her audience, her writing was very subtle, feminist but not overtly political."
A glance at Ms Mashutina's blog, largely written in verse, last updated on Friday, shows her looking forward to a Moscow production of her play Pagans.
Asked on a forum if she loves her husband, she writes: "Oh, come on now. I love him very much."
He is said to have learnt of her death when he phoned her mobile, and a Russian policeman standing by her body answered it.
Anna Yablonskaya, author of 10 plays, also left behind a three-year-old daughter.
Football in the park
Russian management consultant Kirill Bodrashov, 38, and his partner Elvira Muratova had arrived from London on a business trip.
Mr Bodrashov was mortally wounded while his partner survived with shrapnel injuries.
Their baby son was with his nanny in London, where the couple lived.
Friends in London's Russian-speaking community fondly remember Mr Bodrashov as a keen footballer.
"Kirill was an extremely nice and likeable person, very popular with other guys," Andrey Solovyev told the BBC.
"We played football together every Sunday in Regent's Park. It was a real tragedy which shocked all of his friends."
Property consultant Gordon Cousland, 39 and father of a six-month-old daughter, was the bomber's only British victim.
His brother Robin said on behalf of the family: "We are just thoroughly devastated by it all, it's just a complete shock.
"If it had been a car crash or he'd fallen off a motor bike or something... you'd think, well, it's his fault, but somebody blows a bomb up in front of him, it's not his fault at all, is it? Just in the wrong place at the wrong time."
Final fare
Vadim Izmailov, 47, left behind two sons, aged nine and 19.
He was one of the many taxi drivers caught in the blast.
Journalists, not the police, were the first to inform his family of his death, a relative told Russia's Izvestiya newspaper.
Viktor Permyatin, 49, was at Domodedovo to pick up a delegation of Dutch engineers and drive them to the central Russian region of Bryansk, where they were due to service a poultry farm.
Mr Permyatin, a father-of-one, was killed by the bomb. His would-be passengers were not hurt.
The bomber killed or maimed Russians and non-Russians alike, without regard to religion.
One Uzbek man who gave his name as Bek told Izvestiya that his uncle, Oronbai Mombetov, 45, had been killed seeing a friend off at the airport.
Sabir Dzhabarov, 48, had recently come to Moscow to make a living as a taxi-driver but longed to return to his native Tajikistan, his bereaved brother Rakhim said.
Mr Dzhabarov, who had a wife and three children in Dushanbe, was hoping, his brother added, for his last fare of the day.