Council of Europe calls for new Kosovo organ inquiry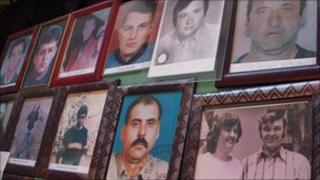 The Council of Europe has called for new inquiries into allegations that Kosovo Liberation Army rebels were involved in organ trafficking and other crimes after the conflict with Serbia.
The human rights watchdog approved a report by its investigator, Dick Marty, saying organs were taken from prisoners killed by the KLA after the 1999 war.
The report links a faction of the KLA led by Kosovo PM Hashim Thaci to organised crime.
He strongly denies the allegations.
The council's parliamentary assembly called for international and Albanian investigations into crimes committed in the aftermath of the Kosovo conflict, including "numerous indications" that organs were removed from the bodies of prisoners held by the KLA on Albanian territory.
The BBC's Mark Lowen in the Kosovan capital, Pristina, says the resolution is not binding but will place pressure on Western governments to seek fresh answers about what may have happened in 1999 in the KLA's name.
The report, written by Swiss senator Dick Marty and published last month, claims witnesses were silenced and paid off by members of the Drenica Group, a faction within the KLA, whose members allegedly engaged in organ trafficking, as well as heroin smuggling and assassinations.
The group's leader is named as Mr Thaci, then the KLA's political chief.
Mr Marty said he had never claimed Mr Thaci was directly involved in organ-trafficking, but added that "it [was] hard to believe that he never heard anything being said".