Four more ministers to leave Irish cabinet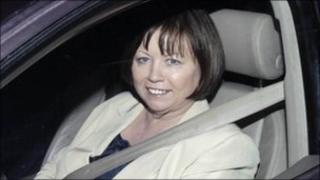 Four cabinet ministers are to resign from the Republic's government.
They are Justice Minister Dermot Ahern, Health Minister Mary Harney, Defence Minister Tony Killeen and Transport Minister Noel Dempsey.
Ms Harney told RTE she did not believe it was appropriate for someone who was not running in the election to continue to serve in the cabinet.
She said she had told Taoiseach Brian Cowen of her decision last week, but he asked her to hold off on announcing it.
Ms Harney said she assumed that her resignation would be accepted.
She said as Mr Cowen already had to fill one vacancy in the cabinet - after Foreign Minister Micheal Martin stood down - he would fill her position at the same time.
The former leader of the Progressive Democrats has served as minister for health since 2004, as well as minister for enterprise, trade and employment.
Ms Harney, who served as deputy prime minister to Taoiseach Bertie Ahern, was first elected to the Irish parliament in 1981.