Tax stance may affect Isle of Man and Channel Islands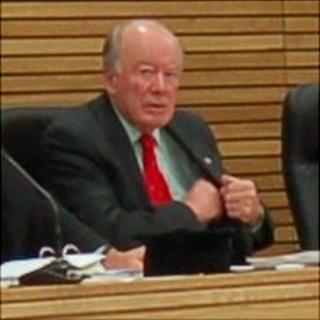 Jersey's stance on corporate tax could end up damaging the finance industry in all three Crown Dependencies, a former chief minister of Guernsey has said.
Jersey and the Isle of Man have not accepted the ruling by the European Union code of conduct panel that the zero-10 tax system is "harmful".
Laurie Morgan said the UK Treasury could retaliate with sanctions against subsidiaries operating in the islands.
He said ultimately banks could be told not to have branches in the islands.
Mr Morgan said: "That would be a bitter blow and I hope none of the three Crown Dependencies goes to that extent that all of them have to suffer for it."
The zero-10 scheme, which is currently in place in Guernsey, Jersey and the Isle of Man, means many businesses pay no corporation tax.
Mr Morgan, who was Guernsey's first chief minister, said co-operation between the Crown Dependencies was "abysmal".
He said suspicion between the islands was damaging, especially when it came to the corporate tax policy.
Mr Morgan said: "There's been a tendency over many years now to wait to see what the other one is going to do in case they steal a march on us.
"If all three are waiting all the time to see what the other two are going to do, or one of the other two is going to do, we'll never get anywhere."