Three Bulgarian UN air crew members abducted in Darfur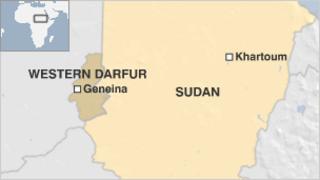 Three Bulgarian air crew members working for the United Nations in Sudan have been abducted in Sudan's Darfur region.
The three, said to be a helicopter crew, were seized by armed men at an air strip, according to the UN World Food Programme.
Bulgaria confirmed that three pilots had been seized in Darfur.
Rebels in the largely lawless region have long been fighting government troops and Arab militias.
The WFP said the three people abducted had been working for the organisation.
According to the joint UN-African Union peacekeeping mission (Unmis), the three were abducted on Wednesday night about 75km (45m) south-east of Geneina, capital of Western Darfur province.
Bulgaria's foreign ministry said the three people kidnapped were pilots working for a private company.
It added that it was in contact with the UN mission in Sudan (Unmis).