Europeans' strategies to cope with the economic crisis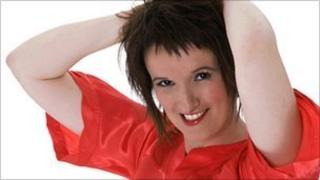 Victims of Europe's economic meltdown have been laid off, lost money and seen living standards plummet. In today's climate, many young people fear they have little chance of landing a job or getting a loan from a bank.
Yet in my whistle-stop tour of 5 countries in the eurozone, I found a resourcefulness among individuals on the brink. Each had their own take on the economic woes affecting their countries.
SPAIN'S REASONS TO BE CHEERFUL
In July, the centre of Pamplona is packed with crowds and throbs with adrenalin as bulls charge down the narrow streets in the Fiesta de San Fermin.
By mid-December, the energy is gone.
"The prices in the market just keep going up," complains one elderly woman.
She is stopped by a group of students who are trying to hand out a free newspaper. But this is not the usual advert-packed freebie that you chuck in the bin.
The journalism students produced the paper on their course at the Universidad de Navarra, and it is their own survival guide to the economic crisis.
On the cover is a big red Swiss army penknife - a symbol of the creative toolkit needed to cope with the recession. The students are worried about finding a job when they graduate but their guide - SolucionES - features inspiring stories about people who have overcome troubles.
The mother of Jose Miguel Sanchez - a bearded student in charge of the project - lost her hairdressing job, and his family struggles to get by on his father's security guard wages.
At the weekend, Jose Miguel interns on a local sports paper, but although he says the chances of a permanent position are slim, despair is not an option.
"People keep telling me we are the unluckiest generation in Spain, the least likely to get a job," he says. "But you can either stay at home and moan that it's raining or you can grab an umbrella, get out there and jump across the puddles."
THE MAYOR WHO SAVED AN ITALIAN VILLAGE
In hard times, foreign workers are often the first to lose their jobs. They can also become the focus for people's grievances, with ugly consequences.
That is just one of the reasons why a scheme for refugees started by a former school teacher in a remote southern Italian village is so remarkable.
Domenico Lucano from Calabria has managed simultaneously to create employment, stop a mass exodus from his village, and find a solution to the controversial issue of asylum seekers. The new arrivals, mainly from Africa and the Middle East, have brought new life to a place slowly dying on its feet.
Over a plate of pasta, Mr Lucano reflects on his achievement with a touch of Italian swagger.
"It's a small story but it hides a bigger meaning - it is a small step towards building a different world," he says.
THE FALL OF AN IRISH POSTER BOY
Like the best dramas, the crisis has its heroes and its villains. Developer Simon Kelly is among those many blame for today's mess.
Much of the Irish Republic's phenomenal growth was built around property speculation. After 15 runaway years, it all collapsed and the state was forced to go cap in hand to the International Monetary Fund and the European Union.
Mr Kelly belongs to a reviled breed but he was once a walking advertisement for the Celtic Tiger boom. Two years ago the fresh-faced father-of-five was worth €300m (£250m; $390m); now he is officially broke.
As we drive around Dublin, Simon points out a string of his housing complexes, hotels and office blocks. Some are half built, some are empty and most have been seized by the National Asset Management Agency - Nama - "Ireland's bad bank".
We are rattling along in a beaten-up Land Rover, as Nama has taken his other car, a Porsche.
Simon and his property magnate father, Paddy Kelly, were the first big developers to admit they were bust. Simon later apologised for his role in the property disaster in a national newspaper.
I get the sense that - admittedly under duress - Simon has undergone some sort of conversion and re-ordered the priorities in his life.
As we drive past the site of a failed development for a huge retail mall with a view of the Wicklow Mountains in the background, he says: "Maybe it's a good thing it isn't going to happen.
"Another big emporium to shopping might not be required in a small village like this."
FRANCE'S CRISE? IT'S A JOKE
Towards the end of Anne Roumanoff's live show, electricians walk past her trailing cables and the stage hands begin to strike the set.
"Hey, I'm not finished yet!" she hisses. "Sorry", says the stage manager. "But all this equipment costs money... Now off with the dress - it's going back to costume hire."
If you want to understand how the French feel about their troubled economy, just listen to their leading comedian.
The granddaughter of Russian and Moroccan immigrants, Anne Roumanoff was voted the country's top comic last year.
Her routines poke fun at pill-popping civil servants and Gallic gloom. France may be one of the richest and safest countries in the world, but according to a recent Gallup poll the French are more pessimistic than people in Afghanistan or Iraq.
She jokes about President Nicolas Sarkozy's weakness for Disney and designer labels. Finance Minister Christine Lagarde is a favourite target in these straitened times, who Roumanoff plays as a cross between a grinning Cheshire cat and Dr Pangloss - the ludicrously optimistic philosopher in Voltaire's satire, Candide.
GERMANY'S SUN KING
There is an astonishing piece of art - or, perhaps, a trophy - on the wall of Frank Asbeck's office: Dozens of little foxes inside a massive picture frame, their heads and pelts intact.
They are dead, but their eyes contain flashing lights of pink, blue, green and red. "All powered by solar energy", he boasts with a grin.
Mr Asbeck runs Solar World, one of the world's top photovoltaic energy companies. It has grown rapidly and now employs 3000 people in Germany, the US, South Korea and Qatar. He is very rich as a result, with assets of around £450m.
Mr Asbeck is certainly eccentric, giving his employees geese for Christmas, and - oddly for a self-proclaimed Green - driving a gas-guzzling Rolls Royce. But he is also an extremely shrewd and pragmatic man.
Some Germans have complained loudly about having to prop up spendthrift members of the eurozone. But Mr Asbeck is relaxed about subsiding Greece and the Irish Republic because the single currency has been so good for business in the industrial heart of Europe.
"We're living on exports," beams the Sun King.
"Our car industry is booming. So are suppliers of factory equipment. Everything is booming, including our solar panels. So for the time being, I don't have much of a headache about the euro. I don't see any crisis."
Europeans on the Edge is on BBC Radio 4 every day from Monday 10 January to Friday 14 January, at 1545 GMT. You can also listen to them on the iPlayer.