Belgium's King Albert rejects mediator's resignation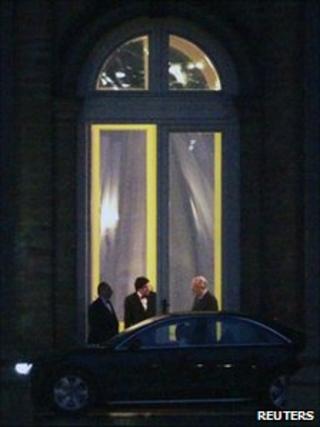 King Albert II of Belgium has turned down the resignation of mediator Johan Vande Lanotte whom he appointed to end the country's political crisis.
Mr Vande Lanotte had worked for almost three months to reach a deal on forming a government but said he would step down after Flemish parties rejected it.
Belgium has been without a government for almost seven months.
A palace statement said the mediator had been asked to end the "political impasse as speedily as possible".
It said the king had urged him to use "all useful initiative" in dialogue with the two main parties, the New Flemish Alliance and the Socialists from French-speaking Wallonia.
Unusual intervention
Before the king's statement was released, he spent the afternoon holding talks first with New Flemish Alliance President Bart De Wever, then with Socialist Party President Elio Di Rupo before finally meeting the mediator himself.
The palace said Mr Vande Lanotte had agreed to resume his role.
His original blueprint which was agreed by five of the seven political parties involved in negotiations had proposed further decentralisation of power to Belgium's regions, split between the Dutch-speaking north and the French-speaking south.
But on Friday Mr Vande Lanotte announced that two Flemish parties had rejected the plan, saying: "You can lead a horse to water but you can't make it drink."
Belgians went to polls in June last year but an inconclusive result has left them with a caretaker government.
Before holding talks with the two party leaders on Tuesday afternoon, King Albert made an unusual intervention by calling on the head of the caretaker government to make changes to its budget.
The financial markets have been unsettled by the political crisis and concerns that Belgian sovereign debt is close to 100% of gross domestic product.
Caretaker Prime Minister Yves Leterme will present plans for further budget cuts to cabinet colleagues on Wednesday.