Centenarian faces paternity suit from 'daughter' of 75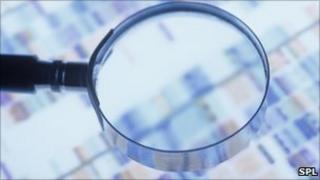 A woman of 75 in Reggio Emilia, northern Italy, has brought a paternity suit against a man of 100 after a lifetime of doubt about her father.
With her mother's consent, she turned to the authorities last year, and DNA tests recently showed "an extremely high probability" of the link.
Her mother said her presumed father had never recognised her as his daughter and had gone on to marry another woman.
But the man's lawyers have challenged the method by which swabs were taken.
A judge is to rule on the admissibility of the DNA evidence in April, a court official told BBC News.
The unnamed woman has lived all her life with her mother, taking her surname.
Two swabs were taken from the man's mouth in his nursing home and compared with two taken from the would-be daughter.
However, the man's lawyers are asking whether the expert who took the swabs had properly obtained his consent.
Judge Anna Casadonte is due to deliver her ruling on 30 April.