Picasso among works of art stolen in Spain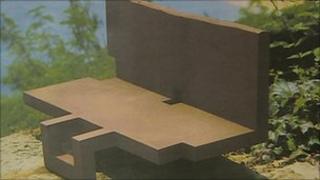 Spanish police have revealed that 28 works of art, including one by Picasso, have been stolen from a warehouse in an industrial zone near Madrid.
Police said three masked men broke into the warehouse in Getafe and took a lorry containing the works, worth about 5m euros (£4.2m, $6.6m).
The theft took place on Saturday but news only emerged on Thursday, two days after the lorry was found empty.
The works had just been returned from being exhibited in Germany.
They belonged to galleries in Madrid, Barcelona and the German city of Cologne.
Among the missing paintings, lithographs and sculptures are works by Spanish sculptor Eduardo Chillida, Pablo Picasso, Antonio Saura and Colombian artist Fernando Botero.
'Inside job'
The Juan Gris in Madrid, which lost a Chillida sculpture and collage in the theft, said that many of the works were uninsured.
"Nothing like this has ever happened to us. We're upset because they are important pieces and irreplaceable," said gallery director David Fernandez.
Getafe councillor Sara Hernandez told reporters that she believed that the theft was an inside job.
"They had plenty of information regarding when it arrived, when it would leave to distribute art to other cities and galleries, where the lorry was," she told reporters.