Jay Leno gives Tonight Show audience Brian Cowen test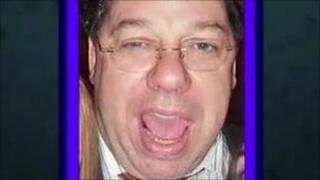 Irish Prime Minister Brian Cowen may be a recognised figure in international politics, but US chatshow host Jay Leno has devised a novel way of testing his popularity abroad.
Leno's NBC Tonight Show monologue featured a segment where his studio audience were asked whether photographs of various people were "bartender, politician or comic".
A picture of Mr Cowen was shown and people were asked to clap to indicate their choice.
It seems the excitable American audience keep abreast of world affairs because most managed to identify him as a politician.
Leno confirmed in a comedy Irish accent, in a clip later put up on YouTube, they had answered correctly.
Mr Cowen apologised earlier this month for a controversial early morning radio interview following suggestions he had been hungover.
He had been up the night before until 0300 BST in Galway at his Fianna Fail party's annual think-in - described by some as more of a drink-in.
Mr Cowen went on live television on RTE later that day to say he was sorry for his radio performance and to state that it was not his intention to show disrespect to the Irish people.
He said he hoped the controversy would not damage his standing and again denied that he was half-way between drunk and hungover.