Belarus calls December presidential election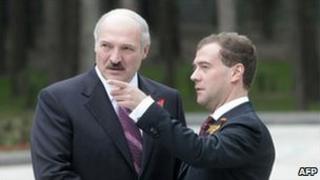 The Belarussian parliament has set the country's next presidential election for 19 December.
It is expected that President Alexander Lukashenko, who has already been in power for 16 years, will seek a fourth term in office.
The strong man leader's political base looks weaker after recent friction with Russia, Belarus's closest partner.
However, the opposition remains fragmented, while the state keeps tight control over the media.
By law, the next election might have been held as late as 6 February 2011 but it is believed that Mr Lukashenko favours completing the vote before the end of the year when a new round of haggling over prices for Russian natural gas is possible.
Some analysts have suggested that Russia may back an alternative candidate in the vote.