Spanish arrest over deadly Russia nightclub blaze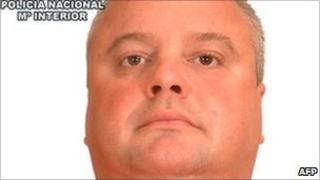 Police in Spain have arrested a Russian man wanted for questioning about a fire at a Russian nightclub that killed more than 150 people last year.
Konstantin Mrykhin was detained in Barcelona, police said.
He is said to have arranged fireworks which caused the fire at the Lame Horse nightclub in Perm, some 1,200km (700 miles) east of Moscow.
The police said Mr Mrykhin was the club's commercial director who fled the country after the fire.
"He left Russia to try to avoid the possible sentence of 10 years in prison, and was found by Spanish police in Barcelona," the police said in a statement on Thursday.
Mr Mrykhin has now been taken to Madrid for a decision on his extradition.
Several other people, including the club's co-owner, have been charged over the fire in December 2009 and are in police custody.
The club's founder Alexander Titlyanov died of his injuries shortly after the tragedy.
Several regional fire safety officials have been suspended, and the Perm regional administration has resigned.
Russian President Dmitry Medvedev has demanded that those found responsible be punished with the full force of the law.
Russia's emergencies ministry has called for spot checks on all Russia's nightclubs to be completed before the end of the year.