Woman takes five-year-old with her to rob German bank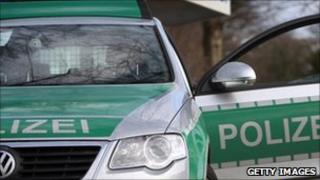 A woman has taken her five-year-old daughter on an attempt to rob a bank in the German city of Chemnitz, police say.
The 34-year-old attempted two robberies and was arrested twice in one day, but did not have her child with her the second time round.
It was unclear why she was released after her first arrest, a police spokesman told local media.
Nobody was injured during the incidents.
Police in the eastern German town were first called in the morning when the woman entered a bank with her daughter and threatened a clerk with a knife, demanding several thousand euros.
When the officers arrived she gave herself up, police spokesman Thomas Knabe said.
The woman was briefly arrested and then released, only to try to rob a different bank in the same neighbourhood in the afternoon - this time without her daughter.
Again she gave herself up when the police arrived and is to face a magistrate on Friday.
The police do not rule out that the attempted robberies were "an act of desperation", Mr Knabe told the newspaper Freie Presse.