Five-year-old boy wins defamation case against Lidl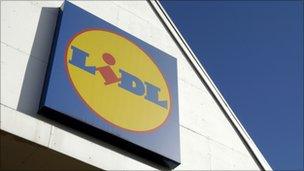 A five-year-old Irish boy who was wrongly accused of stealing a bag of crisps has won 7,500 euros damages for defamation of character.
The case, reported in the Irish Times on Wednesday, concerned Tadhg Mooney from Balbriggan in County Dublin.
The court heard he was in a local branch of Lidl with his mother in June 2009 when a shop assistant grabbed his arm and made the accusation.
His barrister told the court her client had suffered injury to his reputation.
She added that, Tadhg, now aged six, had also been caused to suffer distress and inconvenience.
The Circuit Civil Court also heard that the action of the shop assistant in grabbing the boy's arm amounted to false imprisonment and assault.
The barrister told the judge, Mr Justice Matthew Deery, that she was recommending acceptance by the court of a settlement offer of 7,500 euros and costs by Lidl Ireland Ltd.
Mr Justice Deery approved the offer.
On Wednesday, the family's lawyer Dermot McNamara told the AFP wire service that Tadhg's mother had shown a receipt for the bag of crisps to the store.
However, he said the shop manager failed to take her concerns seriously, causing her to take legal proceedings against the firm for slander, for false imprisonment, assault and negligence.
"We managed to settle it over negotiations lasting for a month or two," Mr McNamara said.
Related Internet Links
The BBC is not responsible for the content of external sites.