Australia fires: Murdoch's son criticises News Corp coverage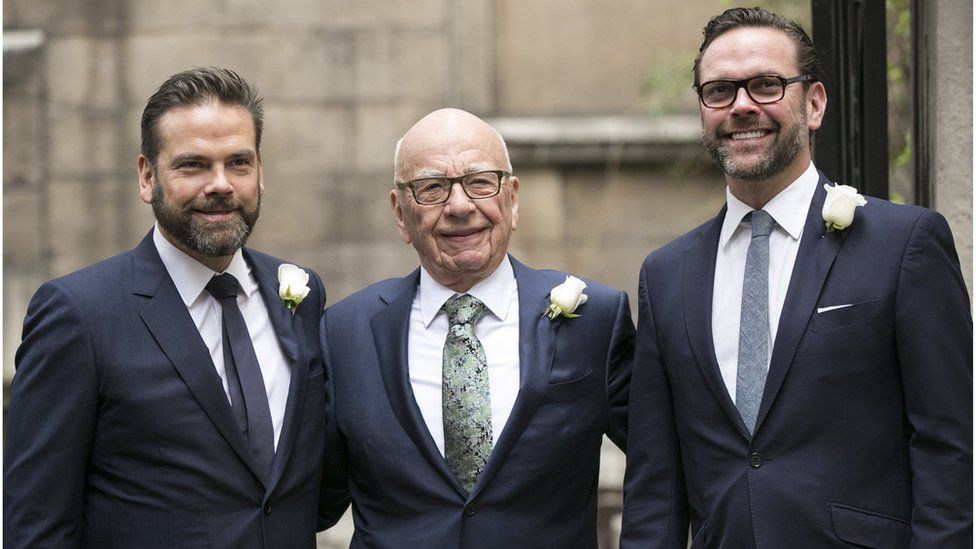 Rupert Murdoch's son James has said he is "disappointed" with the ongoing "denial" in his father's news outlets as Australia's wildfires burn.
Murdoch columnists have described linking the fires to climate change as "hysterical" and "silly".
Rupert Murdoch has described himself as a climate sceptic.
He denies employing climate deniers.
Murdoch-owned titles account for about 70% of newspaper circulation in Australia's major cities.
Sorry, your browser cannot display this map
James Murdoch remains on the board of News Corp but is not otherwise employed by his father's businesses. He runs a private investment company.
On Monday Kathryn Murdoch, a longstanding environmental advocate, tweeted a link to an article on Vice which criticised the Murdoch outlets for attempting to blame arsonists for the fires.