Australia's population to hit 25 million for first time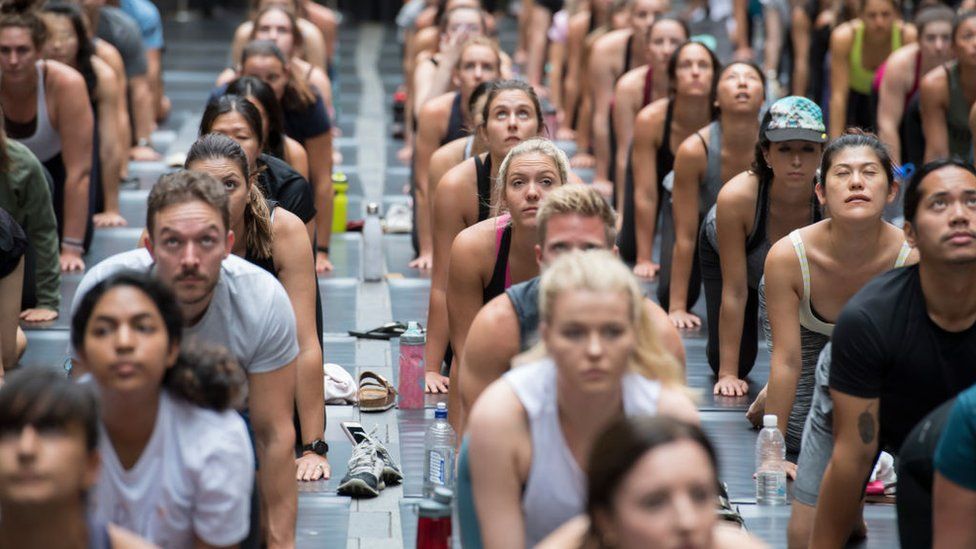 Australia's population will reach 25 million for the first time on Tuesday, according to official estimates.
The milestone, driven significantly by migration, has magnified debate about the merits of a "big or little" Australia, and congestion in cities.
The most contentious aspect has been migration: is it growing too fast, or will it continue to benefit the nation?
As urban sprawl worsens in Sydney and Melbourne, the government wants people to look at alternative places to live.
Where do Australians live?
Australia's population is concentrated around its coast - Sydney and Melbourne alone account for about two-fifths of people.
A majority (67%) live in state and territory capital cities, according to the Australian Bureau of Statistics. The only exceptions are Hobart (44% of Tasmanians) and Brisbane (49% of Queenslanders).
"There are other regions in Australia which are crying out for more people," Citizenship Minister Alan Tudge said on Tuesday.
What is behind the growth?
Australia grew by 388,000 people, or by 1.6%, in the last annual measurement. Of those, 62% were migrants and 38% was a natural increase (births minus deaths).
In this century, the largest number of migrants have come from India, China, Britain, Philippines and South Africa.
Melbourne and Sydney remain the top destinations for migrants.
How does it compare globally?
Australia's population growth rate is above the 1.1% global average but ranks 77th globally, according to the World Bank.
Its growth is high among OECD nations, however, with only Luxembourg, New Zealand, Israel and Turkey expanding faster.
Despite a recent peak of 2.1% in 2009, Australia has averaged its current rate - 1.6% - since 1947, according to demographer Dr Liz Allen.
"If you compare Australia to other similar countries, we are concentrated along the east coast. We're not maximising all of the landmass," she told the BBC.
"We seem to grow out rather than up, and that has caused some concern and pressure on infrastructure. There has not been a lot of planning for cities and the future."
This is a call that has grown louder from some prominent commentators - and some government MPs - in recent months.
Former Prime Minister Tony Abbott, for one, has said Australia should cut its annual intake by about 80,000.
"Just at the moment we have got stagnant wages, unaffordable housing, clogged infrastructure and there is no doubt the rate of immigration impacts on all of these things," Mr Abbott told Sydney's 2GB radio station earlier this year.
Australia's treasurer, Scott Morrison, has said that cutting migration would hurt the economy.
Dr Allen said research had shown that between 160,000 and 210,000 annual migrants was the "sweet spot" for Australia.
"That optimal range will have the best impacts on GDP per capita," she said. "Migration is breathing life into this nation."