Melbourne car attack victims remembered one year on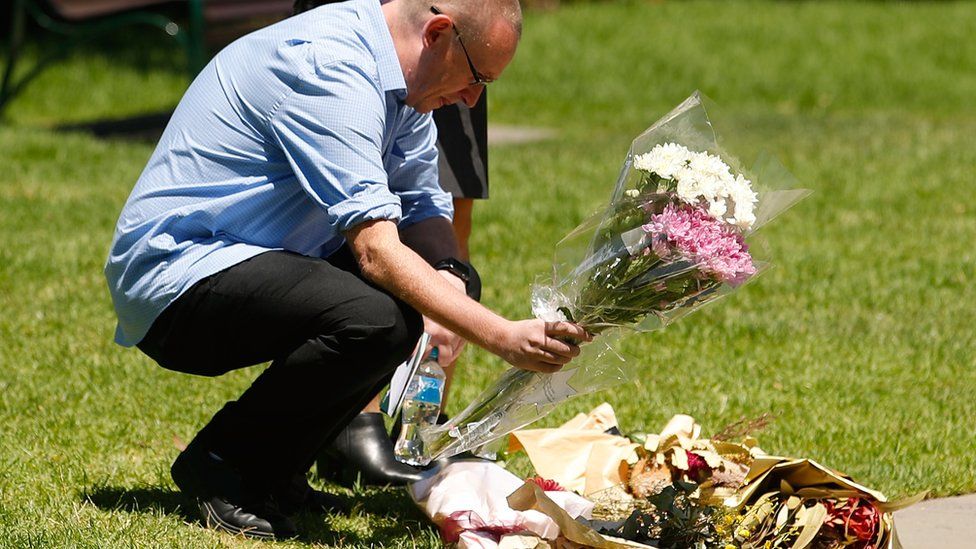 The victims of a deadly car attack in Melbourne have been remembered in an emotional memorial service to mark its first anniversary.
Six people died and dozens were injured in the allegedly deliberate attack on pedestrians on Bourke St, in the city's centre, last January.
The accused driver, James Gargasoulas, 27, has pleaded not guilty to 33 charges, including six of murder.
Hundreds of people attended the service on Tuesday.
The family of one victim, 25-year-old Japanese student Yosuke Kanno, said they were struggling to accept his death.
"I keep asking how could such an incident happen?" said Mr Kanno's brother, Junpei.
"What led to it? My brother came home with horrific damages, scars and wounds all over his body."
The incident also claimed the lives of Matthew Si, 33, Jess Mudie, 22, Thalia Hakin, 10, Bhavita Patel, 33, and three-month-old Zachary Bryant, in what police said was not an act of terror.
Victorian Premier Daniel Andrews said the tragedy on would "forever be carried and etched in our minds".
"Those we lost will forever live in our hearts," he told the attendees.
Other victims' relatives also delivered moving tributes at the ceremony in central Melbourne, which featured songs and artworks.
Commemorative plaques were unveiled in a city park during a private ceremony for families on the weekend.
Mr Gargasoulas is due to face the Supreme Court of Victoria in March.