Sydney seaplane crash: 'Beloved' pilot remembered at funeral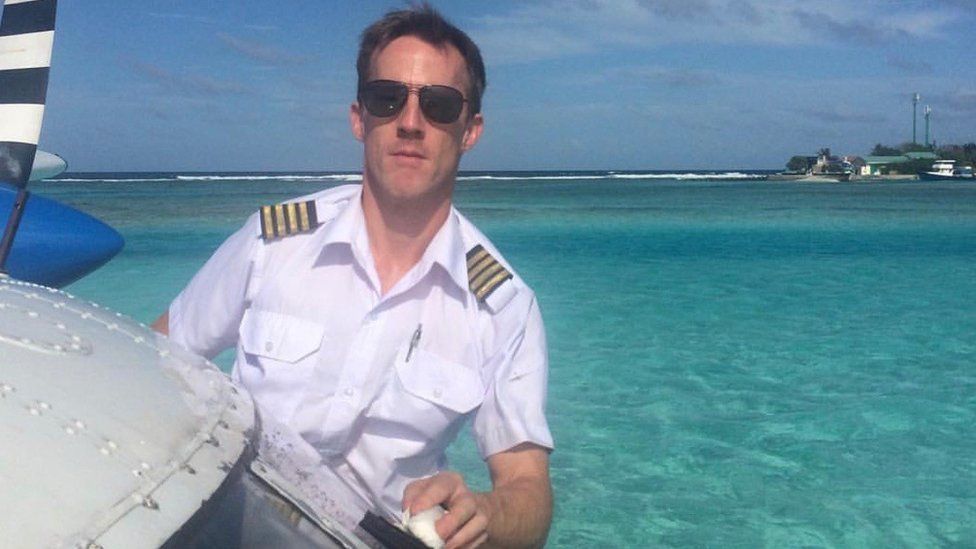 The pilot of a seaplane that crashed in Australia, killing himself and a UK family, has been remembered as a loving son and devout Christian.
Canada-raised Gareth Morgan, 44, died when his seaplane plunged into a river north of Sydney on New Year's Eve.
The crash also killed high-profile business leader Richard Cousins and four members of his family.
At Mr Morgan's funeral on Wednesday, his mother spoke about the pilot's warm smile and the "depth of his soul".
"I believe that being in the air made him feel closer to God," Orlis Morgan told the service, reported the Australian Associated Press.
"After 20 years of flying float planes in the far corners of the earth, you have come home."
His parents travelled from Canada for the church service in Sydney, which was attended by more than 100 people.
Dudley Morgan said his son was "beloved" and would be greatly missed.
Last week, Australian authorities recovered the plane's wreckage from the bottom of the Hawkesbury River, about 50km (30 miles) from Sydney.
Mr Cousins, 58, was chief executive of FTSE 100 catering company Compass Group. The other victims were his 48-year-old fiancée, magazine editor Emma Bowden, her 11-year-old daughter Heather and his sons, Edward, 23, and William, 25.
The family, from Tooting, in south-west London, had been flying back to Sydney from an exclusive waterfront restaurant in Jerusalem Bay, not far from the crash site.
Mr Morgan, an experienced pilot, had worked for sightseeing company Sydney Seaplanes for several years.
Australian investigators are expected to release a preliminary report into the crash later this month.