Australia ex-hockey player guilty of cancer fraud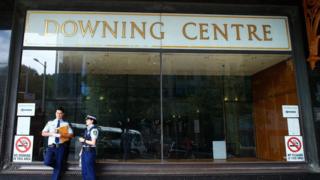 Former Australian hockey player Kate Hubble has pleaded guilty to defrauding her employer by pretending she had terminal cancer, local media report.
Ms Hubble, who played for the Hockeyroos team before working for cancer charity Redkite, forged doctors' letters and claimed to be too sick to work for more than two years.
She has pleaded guilty to four counts of creating and using false documents to obtain financial advantage.
She is due to be sentenced on Friday.
The former Hockeyroos goalkeeper started working for the Perth office of cancer charity Redkite in 2014.
The following year she told her employer she had terminal cancer.
Wellness blogger fined for fake cancer tale
Forged doctors' certificates backed up her story and also suggested a transfer to Sydney on compassionate grounds.
According to the Sydney Morning Herald, her A$73,000 ($56,800, £43,200) salary continued to be paid out to her, provided by a donor to the charity who had lost his own daughter to cancer.
In addition to providing false medical statements, the 32-year old also sent text messages allegedly by a friend, suggesting she was in surgery and getting worse.
According to Australian media, Redkite eventually became suspicious and used an investigator to probe the medical certificates.