In pictures: Cyclone Debbie hits Australia
Cyclone Debbie has hit the north-eastern Australian state of Queensland, bringing fierce gales and heavy rain along with it.
Thousands of people have been evacuated, with many seeking refuge in temporary shelters.
One of the affected areas is Airlie Beach, a popular tourist spot that has turned into a ghost town as the storm hit.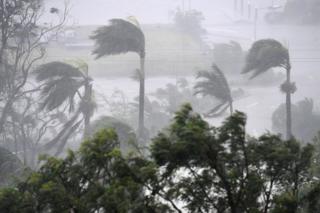 Buildings sustained damage and outdoor furniture was flung into this motel's pool.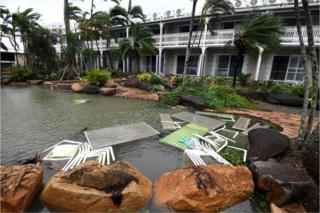 Large trees were uprooted by the storm's forceful winds.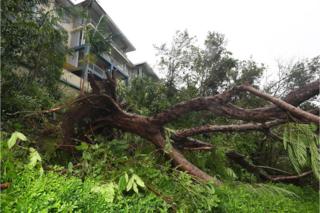 Residents along the coast, including those in the town of Ayr, have been evacuated.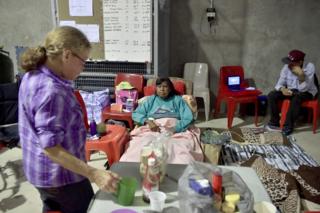 Children were given the day off as schools closed during the emergency.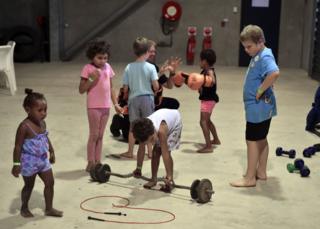 Australia's Bureau of Meteorology satellite images on Tuesday afternoon showed a white swirl over Queensland as the cyclone made landfall.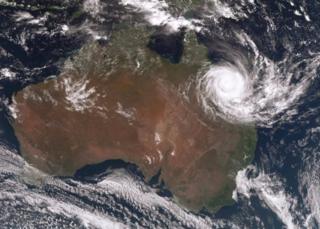 Interactive weather-tracking website WindyTV also shows the cyclone.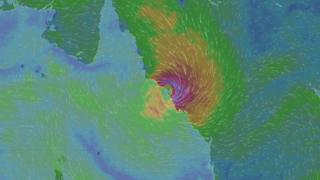 On Monday, storm clouds were seen over Ayr as the cyclone approached.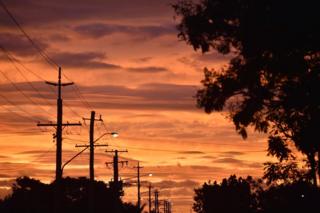 Satellite images courtesy of Australian Bureau of Meteorology.