Elderly Australian 'hoon' charged with reckless driving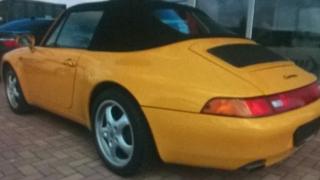 An Australian man, 88, has had his Porsche impounded after being charged with reckless driving, police say.
Speed cameras in Perth reportedly captured the yellow Carrera 911 travelling at 122km (76 miles) an hour in a 70km zone last Sunday.
The man was charged under Western Australia's anti-hooning laws, which are named after "hoons" a term to describe a dangerous, speeding driver.
The luxury car has been seized for 28 days, Forrestfield Police tweeted.