Author thought A$200k literary prize was spam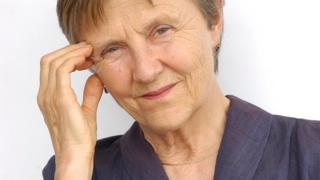 An Australian author says she "fell off her chair" when she discovered an email about a $150,000 (A$207,000; £106,000) literary award was not a hoax.
Helen Garner initially dismissed the message from Yale University as a hoax.
"I thought what the hell is this? Somebody's having me on," Ms Garner told the Australian Broadcasting Corp.
She was going to delete the email but thought to call her publisher, who informed her that the Windham-Campbell prize was in fact real.
The Windham-Campbell prize is one of world's richest literary awards, according to reports.
Garner, 73, won for her body of non-fiction work. She is also the author of novels and screenplays, including 1977's Monkey Grip, considered a classic of Australian literature.
She was not the only author to be taken aback by the surprise award, because the prizes have no submission process.
"Writers are judged anonymously and unaware that they are in the running," Yale says on its website.