Australians die in crash 'on way to Taj Mahal'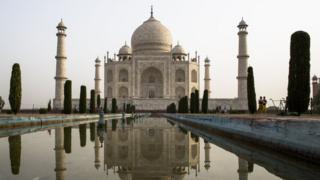 Five Australians have been killed in a road accident in India, amid reports they were members of a family on their way to the Taj Mahal.
The tyre burst on their SUV causing the vehicle to flip on Sunday, the Times of India reported.
Anamika Dutta, 45, her three children aged 12 to 20, and her sister, 25, were reportedly killed at the scene.
The Department of Foreign Affairs and Trade (DFAT) confirmed only that five Australians were involved in a crash.
Ms Dutta's father NK Paliwal and her husband, Rupendra Dutta reportedly survived the crash and are being treated in hospital, reports said.