Melbourne tyre fire in Australia prompts warnings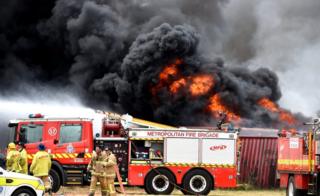 People in several districts of Melbourne have been told to stay indoors as a huge tyre fire burns on the outskirts of the Australian city.
The fire, which began on Monday morning, has already burned up about about 150,000 tyres, said fire officials.
The cause of the fire, in the Broadmeadows suburb, has not yet been established.