Tropfest cancelled due to funding 'disaster'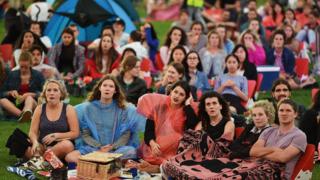 Australia's long-running Tropfest film festival has been cancelled less than a month out from its scheduled date due to financial problems.
The nationally televised event, billed as the world's largest short festival, had been running for more than two decades.
Tropfest founder John Polson described the situation as a "disaster" and said in a statement that he was devastated.
He told Fairfax there was a financial discrepancy "well into six figures".
"It's terrible for anybody who cares about Australian film and certainly the grassroots, emerging end of Australian film because, right now, our future is up in the air," Mr Polson said.
"It's like being in a bad dream. This is 23 years of work. It's a stunning, shocking blow, with really no hint of what was to come."