Burma announces prison sentence reductions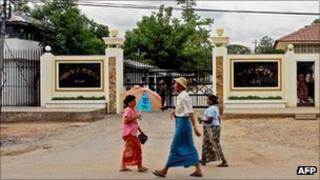 Burma's government has announced widespread reductions in prison sentences, but there was no mention of the fate of political detainees.
State media reported that all inmates, except those serving life, would have prison sentences shortened and death sentences would be commuted to life.
Burma released about 200 political prisoners in October.
The continued detention of hundreds of political prisoners is a key reason for Western sanctions on Burma.
Sentences of more than 30 years - which include those served by many prominent political detainees - will be reduced to 30.
Political detainees include journalists, pro-democracy activists, government critics, monks involved in anti-government protests and members of Burma's ethnic groups fighting for greater autonomy.
Prison amnesties are a regular event to mark independence celebrations on 4 January but analysts say there were high hopes that more political prisoners might have been released this year.