Taiwan pays compensation for wrongful execution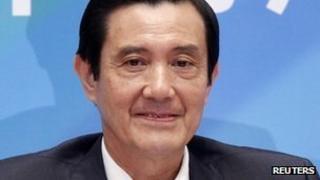 Taiwan's defence ministry says it will pay $3.4m (£2.1m) in compensation to the relatives of an air force private who was wrongly executed in 1997.
Chiang Kuo-ching was found guilty of raping and killing a five-year-old girl, but in September this year a military court overturned the conviction posthumously.
The court said Mr Chiang was innocent and had been tortured into confessing.
The case has reignited debate in Taiwan about the death penalty.
Mr Chiang was working at a military base in 1996 when the girl, whose mother also worked there, was found dead.
After he was executed, his parents spent years campaigning to clear his name.
'Lessons learned'
The case was reopened earlier this year and investigators found no evidence that Mr Chiang had been at the scene of the crime.
Another man with a history of sexual abuse has since been arrested.
A lawyer for Mr Chiang's mother said the family accepted the compensation offered.
Taiwan's President, Ma Ying-jeou, has apologised to the family.
The island's defence ministry says it has learned lessons and will not allow such miscarriages of justice to happen again.
However, campaigners against the death penalty say Taiwan's justice system cannot guarantee that mistakes will not be made in future.
In 2003, three men sentenced to death were acquitted on appeal after a court said there was no evidence linking them to the crime.
They were also found to have been tortured into confessing.
Taiwan's Supreme Court this year asked for a retrial.
No executions were carried out in Taiwan between 2006 and 2009 due to a moratorium, but the government revived the death penalty last year under pressure from the families of murder victims.
Since then, nine death row inmates have been executed.