US and N Korea to discuss nuclear issue in Geneva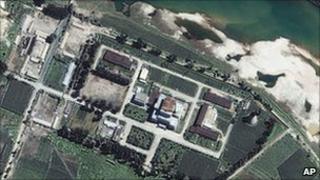 US and North Korean officials are to meet next week in Geneva to try to revive stalled international talks on ending Pyongyang's nuclear programme.
A state department spokesman in Washington said the talks in Switzerland would be "a continuation of the exploratory meetings".
The six-party talks broke down in April 2009, just before Pyongyang carried out its second nuclear test.
The US envoy for North Korea is to step down after the Geneva talks.
Washington said on Wednesday that Stephen Bosworth would be replaced by Glyn Davies, the current US ambassador to the International Atomic Energy Agency (IAEA).
US and North Korean negotiators last met in July in New York.
The six-party talks on Pyongyang's nuclear programme also include South Korea, Japan, Russia and China.