Laos profile - media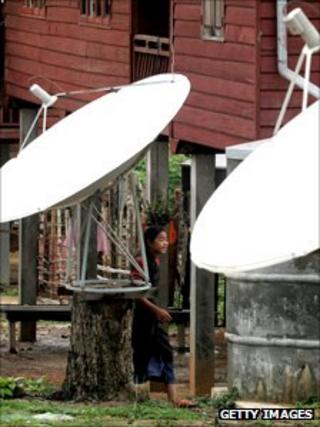 The ruling communists maintain strict control over the media. The government owns all newspapers and broadcast media. Newspaper circulation figures are very low.
Slandering the state, distorting party policies and spreading false rumours are all criminal offences.
Media rights group Reporters Without Borders (RSF) notes that "the activities of the president and top party leaders are always the lead stories in the state media, which are the only media permitted".
There were nearly 593,000 internet users by June 2012 (InternetWorldStats.com). According to RSF, the authorities do not censor the internet.
Among those with web access, social media - especially Facebook and Twitter - are gaining in popularity. There is little evidence of online political activism.
The press
Television
Lao National TV - state-run
Laos Television 3 - joint venture with Thai company
Radio
Lao National Radio - state-run
News Agency