Indonesia profile - Media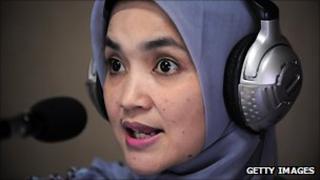 Television is the main medium. Major national commercial networks compete with state-owned Televisi Republik Indonesia (TVRI).
The radio dial is crowded, with scores of stations in Jakarta alone. Private radios carry news, but cannot relay live news from international broadcasters.
Reporters Without Borders (RSF) says many journalists self censor because of the threat from an anti-blasphemy law and the Electronic and Information Transactions Law, which governs online content. RSF says radical religious groups also threaten journalistic freedom.
There were 132.7 million internet users by 2016 (InternetWorldStats). Facebook is a hugely popular destination and Indonesians are among the world's most active Twitter users. A range of opinion formers is active on social media.
The authorities have the power to block online content deemed to be negative or "culturally inappropriate", such as pornography or gambling sites, says Freedom House.
The press
Radio
Television
News agency