BBC drops film-maker over Malaysia impartiality fears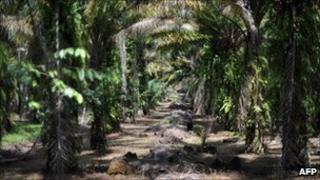 The BBC is investigating how it aired programmes made by a company that allegedly received millions of pounds in payments from Malaysia's government.
The BBC has suspended all programming by UK-based production company FBC, which has made documentaries on controversial issues in Malaysia.
The BBC said it has strict agreements with independent producers "including avoiding any conflict of interest".
FBC has denied any wrongdoing in its programme-making for any broadcaster.
FBC told the UK newspaper The Independent via its lawyers that "at no time have the television programmes made for the BBC ever been influenced or affected by our client's commercial activities".
'Strict agreements'
FBC has made several documentaries for the BBC about Malaysia since 2009, examining controversial issues such as the palm oil industry and its treatment of indigenous people.
The most recent programme was aired on BBC World News this summer.
A BBC spokesman said: "FBC has admitted to the BBC that it has worked for the Malaysian government. That information was not disclosed to the BBC as we believe it should have been when the BBC contracted programming from FBC.
"Given this, the BBC has decided to transmit no more programming from FBC while it reviews its relationship with the company."
"All independent TV companies who produce programmes for BBC World News have to sign strict agreements to ensure programmes meet the BBC's editorial guidelines, including avoiding any conflict of interest."
US broadcaster CNBC has suspended its weekly show World Business, which was made by FBC, and says it has asked the company to explain the allegations against it.