New Zealand quake: Christchurch 'to be garden city'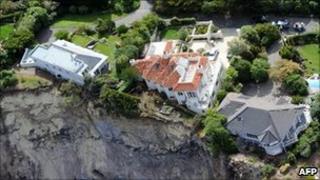 New Zealand has announced plans to rebuild the centre of the quake-damaged city of Christchurch as a safe, sustainable "city in a garden".
City officials said the revamp would cost NZ$2bn ($1.6bn; £1bn) and would dramatically reduce the size of the city's business district.
They propose limiting the height of buildings in the centre and giving over much more space to parkland.
The 22 February quake killed 181 people and largely wrecked the centre.
Large parts of the city have been written off as uninhabitable, and the government has said it will compensate 5,000 homeowners whose houses cannot be rebuilt.
But experts have concluded that the centre could be built on again.
Mayor Bob Parker said the council had already got half of the money it needed for the project, which would take place over the next 10 years.
The plan includes a proposal for an NZ$8m memorial to the people who died in the quake.
The council invited the public to submit ideas for the regeneration of the city, and officials said 100,000 ideas were received.
The mayor said all of the ideas had been read and many had been incorporated into the draft plan.
"It's about a safe, sustainable, high-tech, low-rise city in a garden," said Mr Parker.
The proposals are now open for public consultation until 16 September.