New Zealand PM John Key denies Israel spy rumour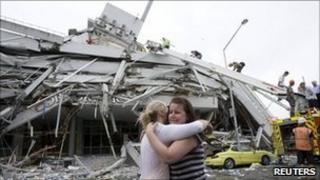 New Zealand's prime minister has denied that a group of Israelis caught up in the devastating Christchurch earthquake in February had links to the Israeli secret service Mossad.
John Key said security agents had investigated Ofer Mizrahi, one of three Israelis who died in the quake.
The probe was triggered by the rapid departure of three other Israelis who had survived the quake, he said.
There was no evidence that the group had Mossad links, he added.
He confirmed however that Mizrahi was found to have two passports - one European and one Israeli.
"Security agencies conducted the investigation and found no evidence that the people were anything other than backpackers," Mr Key said in a statement on Wednesday.
The 22 February earthquake killed 181 people and left thousands homeless.
A New Zealand secret service officer quoted by the country's Southland Times newspaper said there were fears Israeli agents had hacked into the police national computer after the quake, gaining access to highly sensitive files.
Mr Key confirmed reports that he had received several phone calls from Israeli Prime Minister Benjamin Netanyahu on the day of the quake.
He said Mr Netanyahu had expressed condolences and offered help in trying to locate Israeli citizens who had died.
Mr Key said there had been no unauthorised access to the police computer system.