Q&A: China Communist Party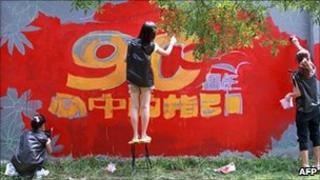 China is preparing to mark the 90th anniversary of the founding of the ruling Communist Party. The BBC's Michael Bristow in Beijing considers the main questions on the party's rule.
How did the party come to power?
It has ruled China since 1949, when it defeated Chiang Kai-shek's Nationalist Party in a civil war. Many thought it would never win. When it was founded in Shanghai in 1921 it had just 53 members and spent most of the civil war poorly armed, isolated and under attack. It now has 80 million members and has never looked stronger.
How has it survived when other Communist parties have failed?
It has prospered because it has adapted. The former leader Deng Xiaoping introduced market reforms 30 years ago that have helped to turn China into the world's second-largest economy. It also tolerates little dissent to maintain its ruling position. The party has no major political opposition in China, and there are no free elections.
So is China a capitalist or a communist country?
Its economy is moving away from communism, although the party has not completely abandoned state planning and nationalisation. But less has changed politically. The party - based on the Soviet model - runs the country in much the same way it has always done.
What about the future?
Some believe the opening up of China's economy will eventually lead to more political freedoms. Others think China's increasing strength will only make the Communist Party stronger - and less likely to initiate change. There appears to be debate in the party about the way forward, but its leaders have shown few signs that they are willing to give up, or even share, power.