S Korea rejects North's demands for return of defectors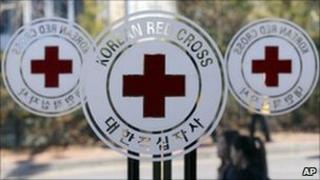 South Korea has rejected the North's demands to return nine people who apparently defected.
Seoul said the group - three men, two women and four children - had expressed a desire to resettle in the South.
They reportedly crossed the disputed sea border off the west coast of the peninsula in two small boats early on Saturday.
North Korea has warned that relations between the two countries could worsen if the group is not returned.
"As all nine North Koreans wish to defect, according to the investigation by relevant agencies, it will be handled in accordance with their free will," the South's Red Cross said on Friday, in a message to its North Korean counterpart.
There has been no immediate response from the Pyongyang, although the North's Red Cross warned on Thursday that relations could be further damaged if the nine were not sent back.
Pyongyang responded angrily earlier this year when the South refused to return four of some 31 North Koreans whose fishing boat drifted into South Korean waters in thick fog.
Seoul said the four had expressed a desire to stay in the South, although North Korea accused the South of coercing them to stay.
Analysts say few attempt to make the dangerous crossing by sea. Most people wishing to leave North Korea illegally do so via the northern land border with China.