North Koreans 'defect to South by boat'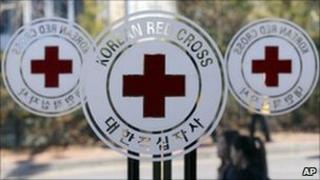 Nine North Koreans have landed by boat in South Korea, according to the defence ministry in Seoul.
The nine, believed to be refugees from North Korea, are being questioned by military and government officials.
The boat arrived off the west coast of the peninsula in the early hours of Saturday, but details of the landing are just beginning to emerge.
It comes just months after a fishing boat carrying 31 North Koreans drifted into South Korean waters in thick fog.
Seoul repatriated 27 of those on board but refused to hand over the other four, saying they had expressed a desire to stay in the South.
Pyongyang accused the South of coercing the remaining four people to stay.
Dangerous journey
The nine arrived on the tiny island of Udo after crossing the Yellow Sea. There were several family members on the boat including four children, according to South Korea's main news agency Yonhap.
A military official was quoted as saying the boat's passengers had waved their hands and expressed their wish to defect before being ordered to land.
The BBC's Lucy Williamson in Seoul says North Koreans who make the dangerous crossing through run the risk of being picked up by the North Korean navy or coastguard.
Most people wishing to leave North Korea illegally do so via the northern land border with China, our correspondent says.
There are no figures on how many attempt the journey by sea but very few arrive.