Jailed Australian sues over bad consular advice in UAE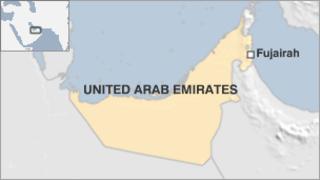 An Australian woman is suing her country's government for allegedly giving her bad advice when she was in trouble abroad.
The hotel worker was jailed in the UAE after reporting she had been raped by fellow employees.
The complainant says Australian consular officials failed to warn her that she could be jailed for adultery if she reported the alleged assault.
She spent eight months in prison for adultery and drinking without a permit.
The 29-year-old woman says she was drugged and raped by work colleagues at the hotel in the Emirate of Fujairah in 2008.
She contacted her consulate for help, and says she received no warning from officials about the risks of making a complaint.
After reporting the incident to police, she was imprisoned until her pardon in March 2009. It is illegal to have sexual relations outside marriage in the UAE.
Now she has filed a lawsuit in Brisbane Supreme Court.
"The Embassy's deficient advice led to this woman spending a hellish eight months in prison," said her lawyer, Michelle James, in a statement.
"She was not told she could be jailed for reporting a sexual assault. If she had known that, she would not have reported the assault and would have tried to leave the country immediately."
The Australian Department of Foreign Affairs said it will contest the claim, but declined to comment further.
The complainant is also suing her employers at the hotel, alleging they failed to protect her.