Australia's Aboriginal suicide rate sparks concern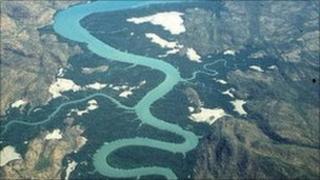 The Australian government is to fund emergency measures to help combat suicide in Aboriginal communities in the remote Kimberley region.
It has seen a sharp increase in the number of indigenous people taking their own lives.
Young Aborigines are four times more likely to commit suicide than their non-indigenous counterparts.
A special summit is to bring together politicians, social workers, and community elders in July.
In the Kimberley region of Western Australia there has been a cluster of deaths, and many more cases of self-harm.
There has been one suicide every week on average since the end of December.
Tribal elders fear the indigenous community is falling apart and say it is "screaming out for help".
Wastelands
Most of the victims are aged under 30. The exact reasons why they take their owns lives are unclear.
Very few ever sought medical treatment for depression or confided in others.
The corrosive influence of drugs and a loss of culture are all thought to be contributory factors - so is the abuse of alcohol along with low self-esteem and boredom.
Unemployment is high among young Aborigines in Western Australia's Kimberley region, which covers a vast area the size of California.
It is a land of red dust punctuated by rugged mountains and dry tropical grasslands where jobs and opportunity are scarce.
The federal government in Canberra says the recent suicides are "particularly worrying".
Emergency funding will help improve psychological services for indigenous communities as well as boosting education and training.
In July, a special summit will be held at the Billard Aboriginal Community in Western Australia, 120km (75 miles) north of Broome.
Its aim is to show young people ways to overcome adversity and to help them lead long and confident lives.