China boosts marine surveillance over island tensions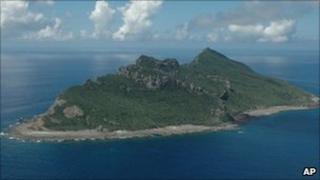 China is to expand its ocean monitoring agency to protect its maritime interests, a senior official has said.
China Marine Surveillance's Sun Shuxian said 1,000 new personnel would be added as well as new equipment.
Sea patrols would be carried out more frequently "to strengthen law enforcement in Chinese-related waters", the China Daily quoted him as saying.
In recent months tension has risen between China and regional neighbours over overlapping maritime claims.
Many of the disputed islands lie in rich fishing grounds or close to areas with oil or gas reserves.
A bitter diplomatic row erupted between China and Japan last year over disputed islands in the East China Sea called Senkaku in Japan and Diaoyu in China.
In the South China Sea, meanwhile, multiple countries including China claim sovereignty over the Spratly and Paracel groupings.
Mr Sun, the agency's deputy director, said that as well as increasing staff, another 36 inspection ships would be added over the next five years.
"New equipment will be installed on part of the inspection fleet to improve law enforcement capacity," the newspaper quoted him as saying.