China organ donor plans under fire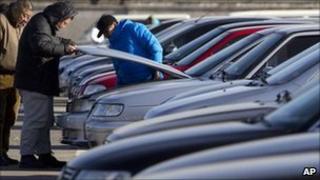 Red Cross officials in Shanghai have criticised health ministry plans to encourage driving licence applicants to sign up to become organ donors.
China has a severe shortage of organ donors.
The new scheme due to get underway later this year is designed to try to alleviate the problem.
But a spokesman for the Red Cross in Shanghai told China's state-controlled media most Chinese would think it was a curse for them to fill out such a form.
Burial tradition
China's shortage of organ donors is acute. One-and-a-half-million people need a transplant, but only about 10,000 get one each year because of the shortage of donated organs.
The Chinese government wants to build a nationwide voluntary organ donation system.
The scheme to encourage driving licence applicants to agree to become donors is due to be put in place by the end of the year.
But the Red Cross in Shanghai has told local newspapers that when it tried to distribute organ donation forms to new drivers hardly any were returned.
People scolded the organisation, a Red Cross spokesman said, telling them it was bad luck to fill in such a form. He said the government should stop copying Western methods and be more sensitive to Chinese traditions.
When contacted by the BBC he said he did not want to discuss the matter.
For the Chinese it is important that a body is buried intact. Such traditions will make it difficult for the government to achieve its aims.
In many Western countries where people are more relaxed about the issue driving licence applicants are already asked to become donors. China's government says 80% of Australians and 45% of Britons register when getting their licenses.
Officials here say they will not be pressuring people to do it, saying everyone has the right to chose whether to donate organs or not.