Ex-leaders head for North Korea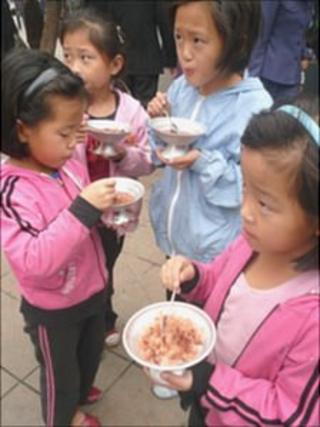 A group of former world leaders are visiting North Korea to try to resolve the stand-off over the country's nuclear weapons programme.
They also want to find out more about the North's severe food shortages.
The group includes ex-US President Jimmy Carter and Mary Robinson, former president of Ireland.
They are all members of The Elders, an organisation made up of global leaders who have now largely retired.
'Stunted'
The other two members of the group visiting North Korea are ex-Finland President Martti Ahtisaari and Dr Gro Harlem Brundtland, former head of the World Health Organisation.
They will hold meetings in Beijing, Pyongyang and Seoul before preparing a report, which they will give to all those involved in the North Korea negotiations.
At a press conference held at the start of their visit, President Carter said the group had been invited by "top leaders" from North Korea.
The country's nuclear weapons programme will be a main topic of conversation.
A number of nations, including China, South Korea and the United States, have been trying to persaude Pyongyang to give up these weapons for some years.
What appears to be a worsening food situation in North Korea will also be on the agenda.
"A third of the children there are malnourished and stunted in their growth because of a deprivation of adequate food supplies," said Mr Carter, who was trained as a nuclear engineer.
He added that the authorities in the North have this year reduced the daily calorie intake from 1,400 to just 700.
The Elders group was formed four years ago by Nelson Mandela.
Members believe that their unique experience as former leaders - and their independence from any country or organisation - allows them to help resolve some of the world's most intractable problems.