Sarawak Chinese aloof as government wins state poll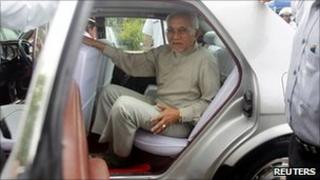 Malaysia's governing coalition won a key election in the Borneo state of Sarawak over the weekend, but it lost most of the ethnic Chinese vote.
The Chinese-based party in the governing National Front coalition says it must change tack and reconnect with the Chinese minority.
They warned that if Chinese voters continue to support the opposition at the state and national level, it would lead to greater polarisation among the Malay, Chinese and Indians in the country.
The election results show that this diverse country - which has a Muslim majority - is still deeply divided along ethnic and religious lines.
In 2008, Chinese and Indian minorities across Malaysia, who are mainly Christians, Hindus and Buddhists, abandoned the government and voted for the opposition.
Many complained of racism and a lack of religious freedom.
Race worries
As a result, the National Front coalition suffered record losses. Prime Minister Najib Razak pledged to make the economy based on merit rather than on race.
But he did not make any drastic changes to policies which had long favoured the Malay-Muslim majority.
However, in recent weeks, the authorities did try to appease the Christian minority. They released some 35,000 Malay-language bibles.
The books had been repeatedly impounded by customs officials in a dispute between Christians and Muslims over the use of the word "Allah."
The Sarawak election was the biggest test of Prime Minister Najib's message of national unity and inclusiveness.
Analysts say Chinese voters sent a clear signal to the government that they want much bigger changes.
The Sarawak results may make the government hold off on calling an early national election.
Analysts say that without the support of the ethnic minorities, the governing coalition may not be able to regain its two-thirds majority in parliament.