Taiwan bar blaze 'leaves nine dead'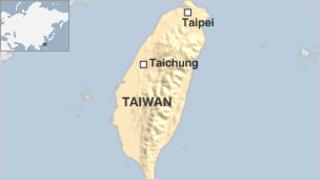 Nine people have been killed and 11 more injured after a fire broke out in a bar in the Taiwanese city of Taichung, officials say.
The cause of the blaze was linked to a performance in the bar that involved the discharge of sparks.
The fire was reported to have been put out quickly but bodies were found trapped between the floors of the bar.
A number of people were treated in hospital. Two people were being held for questioning, AFP reported.