Feng Shui master appeals over Nina Wang fortune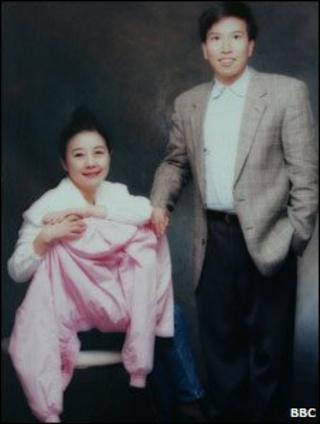 A Hong Kong feng shui master has launched an appeal against a court ruling that rejected his claim to the fortune of late tycoon Nina Wang.
Tony Chan had based his claim to the fortune - worth an estimated $4.2bn (£2.8bn) - on a will dated 2006.
Last year a judge ruled in favour of a 2002 will which left the fortune to Mrs Wang's family.
Mrs Wang, an eccentric businesswoman who died in 2007, owned high-rise towers and companies around the world.
The fight over her estate has captivated the Hong Kong public.
Tony Chan had odd jobs, including that of a bartender, before he began advising Hong Kong's rich and famous on feng shui, or geomancy.
One of his clients was Mrs Wang, who he said was his lover in the years leading up to her death from cancer.
In February 2010 a judge ruled that the will he had presented to back his claim to her fortune was fake. Police later arrested him and an investigation is under way.
The BBC's Annemarie Evans in Hong Kong says Mr Chan is expected to argue in his appeal that the judge made mistakes in his analysis.
The court case is expected to last 10 days.