Australian politicians face aptitude tests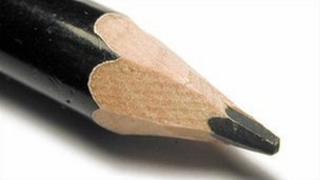 Prospective politicians in the Australian state of Queensland are being asked to sit aptitude tests to ensure they are up to the job.
Candidates who wish to run for the opposition Liberal National Party will be assessed on their problem-solving and negotiating skills, state party chief Michael O'Dwyer said.
He said the move was intended to ensure the best candidates were selected.
It was also a response to a large number of applicants.
John-Paul Langbroek, the state opposition leader, said using the tests made sense.
''The aptitude tests are the same type of testing that many companies use when hiring their executives and it's entirely appropriate that we do everything we can to give the people of Queensland the best possible representatives," he said in a statement.
The screening would also ensure successful candidates were prepared for the job.
"It's not showbiz, and for people who think coming into politics is all about showbiz or celebrity it's not - it's a lot of hard work," he said.
The next election in Queensland is due in 2012. So far only candidates seeking pre-selection in marginal seats have undergone the tests and it is not clear whether they will be extended to serving politicians.
The Labor Party is currently in power in the state but recent plummeting poll numbers show that it could face a tough battle to stay there.