Two Britons among New Zealand mine blast missing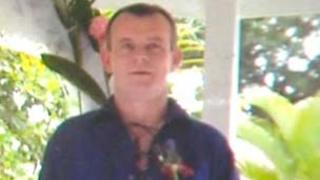 Two of the 29 men missing following an explosion in a coal mine in New Zealand are from Scotland, the Foreign Office has confirmed.
They are understood to be 40-year-old Peter Rodger from Perthshire and Malcolm Campbell, 25.
"Both are residents in New Zealand and both their families have been offered consular assistance," a spokesman said.
No rescue attempt will be made at the West Coast's Pike River mine until at least Sunday morning.
This is due to fears of a second explosion.
Mr Rodger, a former Perth Grammar pupil, emigrated to New Zealand two years ago to be closer to his mother and sister who live there, according to the Courier newspaper.
He was formerly an offshore oil engineer.
A friend of Mr Rodger, Gary Fraser, told the BBC he was a "strong character" and that this was the second time he had been trapped in recent months.
There has been no contact with the miners since an explosion around 1530 local time (0230 GMT) on Friday.
UK Prime Minister David Cameron, who is in Lisbon for the Nato summit, is being kept informed of developments, Downing Street said.
"Clearly he is deeply concerned about the appalling situation there. Clearly we stand ready to provide any assistance that is required," a spokeswoman said.
The PM has sent a text message to his New Zealand counterpart John Key, which read: "I am thinking and praying for the best. I will make sure our diplomatic team help in any way they can".
Foreign Secretary William Hague said the British high commission in New Zealand was working with the New Zealand authorities to help to contact relatives locally and in the UK.
"It is a very worrying situation and we will do our utmost to assist," he told Sky News.
The New Zealand police chief heading the rescue mission has vowed to "bring them home".
The missing workers range in age from a 17-year-old - believed to be on his first shift - to a 62-year-old.
Superintendent Gary Knowles said they had to ensure the site was safe before sending rescue teams below ground.
Officials said there were 29 miners unaccounted for, two more than previously thought.
Earlier, two workers walked out of the mine with moderate injuries.
Each miner carried 30 minutes of oxygen, enough to reach oxygen stores in the mine that would allow them to survive for several days, officials from Pike River Coal, the mine operator, said.
Andrew Watson of the Mines Rescue Service, in the UK, said rescue efforts would be frustrated by fears for the safety of the rescuers themselves.
He said the trapped men would have been "trained to barricade themselves into somewhere where they are safe".
To let rescuers know they are still alive, he said the best way would be to "hit solid strata". Above ground a listening device, called a geophone, would detect that signal, he said.
The natural hazards associated with coal mining include the build-up of methane and the risk of spontaneous combustion.
With an explosion inside a mine, transport, communication, ventilation and the means to monitor conditions inside the mine would be disrupted or lost, Mr Watson said.
This means monitoring is restricted to very close to the mine surface. "They won't have enough confidence in the information they're getting to deploy the [rescue] teams," he said.
The mine, which employs some 150 people, has been operational since 2008 and runs deep under the Paparoa Ranges on the rugged western coast of the South Island.
Of the 29 men, 16 are local employees, while 13 are contractors. Two are thought to be Australian.
An electrician went into the mine at 1550 to investigate a power failure, and 1,500m (4,920ft) into the shaft he discovered the driver of a loader who had been blown off his machine. He then raised the alarm.
Mining experts said it could have been an explosion of methane gas, coal dust, or a combination of the two.