Catholic Church in Australia bans pop music at funerals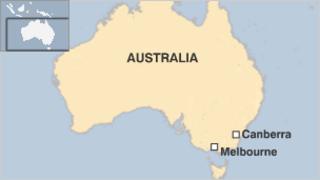 Pop songs and sports anthems have been banned from Catholic funerals in Australia under new guidelines from the Archbishop of Melbourne.
A Catholic funeral should be a sacred rite rather than a secular celebration, the Archbishop, Dennis Hart, says in the directive.
The ban comes after a study showed that a football song was one of the top requests at Melbourne funerals.
The move had received a mixed reaction in Melbourne, a Church spokesman said.
The guidelines, sent to more than 200 parishes in the Melbourne area, acknowledge that the wishes of the dead person as well as of family and friends should be taken into account when planning a funeral.
However, the life of the deceased should be celebrated "at some social occasion before or after the funeral", the Archbishop recommends.
"Secular items are never to be sung or played at a Catholic funeral, such as romantic ballads, pop or rock music, political songs, football club songs," he adds.
According to a recent study, the signature anthem for Australian Rules football team Collingwood is one of the most popular funeral songs in Melbourne, together with Frank Sinatra's My Way and Louis Armstrong's Wonderful World.
Funeral directors told Australian media that the guidelines were insensitive to the needs of grieving relatives who wanted to celebrate the life of the deceased with a service including photographs, videos and the dead person's favourite music.